What is Mobile-friendly Website Design, and Why Do You Need It?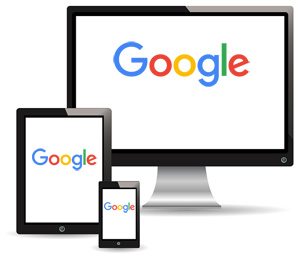 Mobile-friendly websites are designed for the small screen with the needs of mobile users in mind. A mobile-friendly site can help your business connect with customers and increase sales, but a bad mobile experience can drive your customers to your competition.
There are three approaches when it comes to mobile devices: developing a native mobile app, designing a separate mobile site, or recalibrating your primary website with a mobile responsive design.
Building native apps for the three major smart phone platforms (iOS, Android, and Windows Phone) is very expensive to create and maintain and often takes time to be approved for release.
A standalone mobile website can hurt your SEO (Search Engine Optimization). In fact Google says "…a single URL for the content helps Google's algorithms assign the indexing properties for the content." If you're duplicating content between a main site and mobile site, Google doesn't know where to assign the authority.
In our opinion (and Google's) a mobile responsive design delivers the optimal viewing experience no matter what device is being used, and it keeps all of your content under one URL.
So What Exactly is Responsive Website Design?
A mobile responsive website is developed to respond to the user's behavior and environment based on screen size, platform and orientation. As the user switches from their desktop/laptop to a smartphone or tablet, the website automatically switches to accommodate for resolution, image size and scripting abilities. This eliminates the need for a different design and development phase for each device on the market, and drastically reduces the time required for updates and regular maintenance.
"Morgan Stanley found that 91% of all smartphone users have their phones within an arm's reach
24 hours a day, 7 days a week."
Our Approach to Mobile-friendly Responsive Website Design
We use the WordPress Content Management System (CMS) to build unique websites that meet our client's needs and marketing goals. All of our sites are responsive in design and look beautiful on the desktop, iPhone, iPad, Android and Windows mobile devices.

WordPress is very flexible and gives us the ability to add functionality and make changes without having to create new websites. They are also very client friendly and provide the ability to add and change content without having to call a developer. As part of our Managed WordPress Hosting service, we provide video training tutorials on how to use WordPress to get up and running quickly.
Check out our article titled "Why Does Your Website Need to Be Mobile-friendly?" for some interesting stats from a Google research study and our "What is WordPress" and "What is a Content Management System" articles to learn more about the world's most popular website publishing platform.
Give us a call at 973-862-8687 to discuss your website design needs.