About Current Media Group
Current Media Group, LLC. (CMG) is located in Northern New Jersey and serves the Greater New York area and SMBs nation wide. Since our launch in 2009, we've been helping clients bring their ideas to life through strategic brand planning and effective design solutions. We start by taking the time to understand our client's needs, research their market, and develop a plan to meet their business objectives.
Creating an online presence is often the first step in our strategic plan. We start with the website and harnesses the power of the WordPress Content Management System (CMS) to build unique designs that meet our client's marketing goals. All of our sites are responsive in design and look beautiful on the desktop, iPhone, iPad, Android and Windows mobile devices. This has eliminated the need for a mobile version of the main website, is very client friendly to update and make revisions, and makes it easier for search engines to assign authority.
Having a great website is only the first part, you also need fast and reliable website hosting. With most shared and VPS hosting solutions you have to take care of the IT work yourself making sure your website is up-to-date, backed up, protected, and functioning properly. CMG provides managed WordPress website hosting to take care of all the technical work so you can focus on your business. We also offer monthly maintenance packages where we can add content for you, make revisions, install and configure a plugin, and more. As part of our hosting service, CMG provides video training tutorials on how to use WordPress to get up and running quickly.
Visit our Services page to learn more about our offerings, and feel free to give us a call at 973-862-8687 for a no obligation consultation to discuss your needs.
About Trevor Current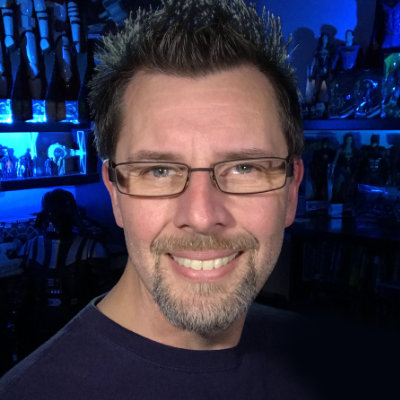 Current Media Group was founded by professional designer and photographer, Trevor Current. With over 30 years of industry experience, Trevor has worked with high-tech B2B companies, Fortune 100 consumer product companies, and small local/startup businesses. His work can be seen in national ad campaigns, packaging, collateral, trade show exhibits, and websites. Trevor is also the founder of the popular photography news and resource website CurrentPhotographer.com, and is the co-host of The Digital Photography Cafe Show, a weekly audio and video podcast about "the art and business of photography".
You can connect with Trevor at his personal Twitter account, @TrevorCurrent