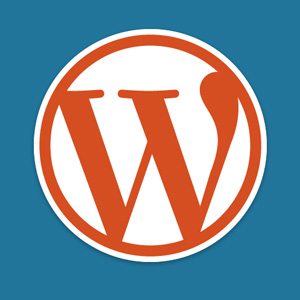 WordPress is an open-source, online publishing tool you can use to create your own website or blog. It was released in 2003 and initially used by a handful of people, but over the years it has grown to become the most popular website publishing platform in the world powering more than 42% of all sites on the web.
WordPress has always been thought of as "just a blogging tool", but it's so much more than that. It's also a powerful Content Management System (CMS) that allows you to build and manage your own website and has the flexibility to change the design and add features through the use of Themes and Plugins.
Think of WordPress as an application that runs on a computer similar to Microsoft Word. But instead of it running on your local computer, it runs on a remote computer called a web server. Using your web browser, you access the WordPress application to build and display your site to the world.
What does "open-source" mean?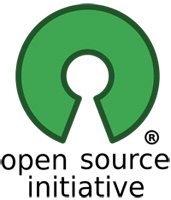 WordPress is an open-source platform, which means the source code used to create the application is made available to the public for free. Hundreds of volunteers from all around the world are constantly creating and improving the WordPress core, and there is a thriving community of developers creating both free and paid Themes and Plugins to expand the software's capabilities.
The WordPress Foundation has committed to upholding the Open Source Initiative (OSI) mission and Open Source Definition through the OSI Affiliate Agreement. You can read more about the initiative here.
Themes and Plugins
Themes are software extensions that you install under the WordPress application to create the design of your website. They control the layout of your pages, colors and fonts, and some functionality.
Plugins are software extensions that add features like contact forms, social sharing buttons, shopping cart, etc., and extend the functionality of your website.
With the thousands of free and premium Themes and Plugins available, you can build just about any type of website you can think of.
Why You Should Consider Using WordPress
Open-source and Free – The WordPress software is open-source, which means it's free!
Easy to Learn – If you can use software like Microsoft Word, then it will be easy for you to learn WordPress. As part of our WordPress Managed Hosting, we offer a full online WordPress Training video library to help get you started quickly.
You Own It – Most online website builder services use proprietary software. That means when you build your website using their service, they own the site, not you. If you should decide that you want to move to another provider, you'll have to build your website all over again from scratch. WordPress is free, and many of the Themes and Plugins that you can use are free. That means you own it and can take it with you from one provider to another.
Search Engine Optimized – WordPress was designed to make it easy for search engines like Google and Bing to find and rank your website. Using available SEO Plugins, you can tweak and refine your content to help you rank higher in the search results and get discovered by your potential clients.
You're Not Alone – WordPress owns 50-60% share of the global CMS market, no other CMS platform even comes close. Some of the biggest companies and news organizations out there trust in the power of WordPress including Sony Music, Adobe, New York Observer, New York Post, TED, USA Today, CNN, Fortune.com, TIME.com, National Post, Spotify, TechCrunch, Toyota, and NBC to name a few. But don't let those big names scare you, WordPress is used by small companies and startups everyday to build their online presence, sell products, creative portfolios and membership sites, and so much more.
Check out the WordPress Showcase to see more examples of who's using WordPress.
Need help deciding if WordPress is the right choice for you?
Feel free to give us a call at 973-862-8687 for a free no obligation consultation.